Home » Europe
Culinary Travel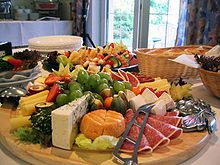 Got Food? Will Travel. Everyone knows the best part of traveling is the food. Do you want to feel the desire to step into the kitchen while enjoying your vacation? Make some mozzarella or view a cooking demonstration at a Bed & Breakfast in Tuscany. No Gourmet cooking needed, just an appetite for food and fun. Many tours available throughout the world. Create an authentic experience on your next vacation with one of our Culinary Travel packages.


Need a Quote?
England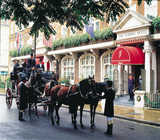 Experience all the England has to offer...London, Liverpool, Manchester or any of the other cities. So, whether you're looking for memorable landmarks such as Stonehenge, thrilling theme parks such as Alton Towers and Chessington World of Adventures, or one of the many smaller attractions that you can find up and down the country, you've come to the right place.


Need a Quote?
France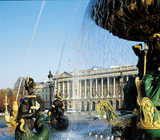 Whether it's Paris, Nice, Canne or the French Riviera. There's a little bit of France in all of us. Experience the food, the culture and even the beautiful castles that lie in France. France features cities of high cultural interest (Paris being the foremost, but also Toulouse, Strasbourg, Bordeaux, Lyon...), beaches and seaside resorts, ski resorts, and rural regions that many enjoy for their beauty and tranquillity (green tourism). France, and especially Paris, have some of the world's largest and renowned museums, including the Louvre, which is the most visited art museum in the world, but also the Musée d'Orsay, mostly devoted to impressionism, and Beaubourg, dedicated to Contemporary art. Disneyland Paris is France's and indeed Europe's most popular theme park.


Need a Quote?
Germany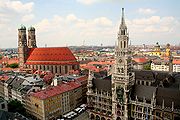 Germany has a number of large cities; such as: Berlin, Hamburg, Munich, Cologne, Frankfurt, and Stuttgart. Germany is a modern, cosmopolitan, creative society, shaped by a plurality of lifestyles and regional differences. Combine your Germany experience with Switzerland & Austria. Even choose to travel during the holiday season to experoence the Christmas Markets.


Need a Quote?
Greece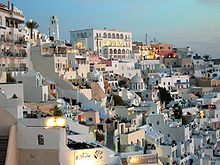 With extensive coastlines and islands in the Aegean, Ionian, and Mediterranean Seas. It shares borders in the north with Albania, the Republic of Macedonia, Bulgaria, and Turkey. It has an ancient culture that has had a significant influence on the arts, language, philosophy, politics, and sports of western society, including the genres of comedy and drama, western alphabets, Platonic ideals and the Socratic method, democracies and republics, and the Olympics. Furthermore it's a geographically appealing place to visit, with a mountainous mainland and idyllic island beaches.


Need a Quote?
Ireland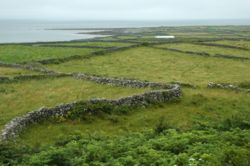 Ireland, known popularly as the Emerald Isle, consists of 32 counties, of which six, collectively known as Northern Ireland belongs to the United Kingdom. Experience the culture and spend time in one of the many castles in Ireland. Choose an escorted or a fly/drive package. Why not spend your St. Patrick's Day this year in Ireland?


Need a Quote?
Italy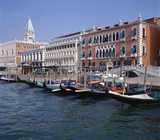 Enjoy all the Italy has...Rome, Naples, Amalfi Coast, Venice, Florence, Sicily or the Italian Riviera. Enjoy the unique scenery of the Italian Riviera with its lovely natural bays, green waters and old fishing villages that maintain the vestige of their original charm. Over the centuries through constant works, man has managed to create this landscape, the only one of its kind in the world safely kept inside a treasure chest.


Need a Quote?
Spain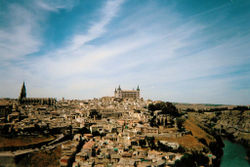 With great beaches, fun nightlife, many cultural regions and historic cities, Spain makes a great destination for any kind of trip. A country of large geographic and cultural diversity, Spain is a surprise to those who only know its reputation for great beach holidays. There is everything from lush meadows and snowy mountains to huge marshes and deserts in the south east.


Need a Quote?
Switzerland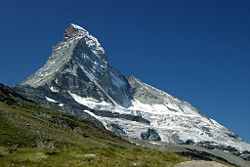 Switzerland is known for its mountains, but it also has a central plateau of rolling hills, plains, and large lakes. Switzerland showcases three of Europe's most distinct cultures. To the northeast is the beer-drinking, sausage-eating German-speaking Switzerland; to the south-west the wine drinking and shopping spills effortlessly into France; in the south-east the sun warms cappuccino-sippers loitering in Italian-style plazas; and in the center: classic Swiss flugelhorns and mountain landscapes. Binding it all together is a distinct Swiss mentality. Switzerland can be a glorious whirlwind trip whether you've packed your hiking boots, snowboard, or just a good book and a pair of sunglasses.


Need a Quote?
Please call for additional rates to other hotels and destinations of your choice.
1-856-719-9370
Hours: Monday - Friday 10:00AM - 8:00PM EST
Saturday 10:00AM - 3:00PM EST
Sunday 11:00AM - 2:00PM EST
Need a Quote?