Home » Destination Weddings
Sandals Destination Weddings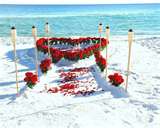 As the leader in destination weddings, NJTravel.com is a preferred agency with Sandals. We have Certified Sandals Specialists on staff and Destination & Wedding Specialists, as well. Together, we will ensure your wedding will be as special as your love for each other. Now, in an industry first, Sandals has paired with Martha Stewart Weddings to offer six signature wedding themes with true star power. BONUS: Free Beautiful Beginnings Wedding with 6 nights in Concierge category or higher. Plus extra free amenities when booking multiple rooms.


Need a Quote?
Caribbean Destination Weddings

Dreaming of a beach wedding in a tropical Caribbean paradise, the sand between your toes and the ocean behind you? The white-sand beaches, impressive mountain ranges veined with spectacular rivers and waterfalls, and saltwater lakes teeming with exotic wildlife are just part of the Caribbean's appeal. Whether you're looking to party, relax or explore, the Caribbean has a lot to offer. Each Caribbean island has it's own marriage requirements. Some islands even have no waiting period. Whether the resort is all-inclusive or small boutique hotel, there is a resort for your ideal dream wedding. Many resorts even offer free weddings. We have everything you need to plan your dream wedding in over 30 Caribbean wedding destinations. From an intimate beach for two, to a full celebrity-style event, your wedding planning begins here...


Need a Quote?
Private Enclave Wedding Experience at El Dorado Casitas Royale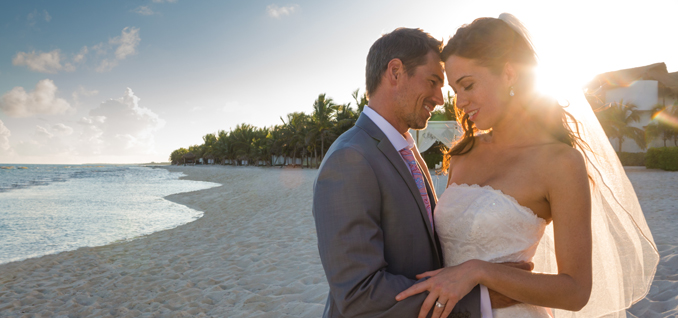 Reserve a private enclave at El Dorado Casitas exclusively for you and your guests. When it comes to destination wedding packages, this one truly takes the cake! El Dorado Casitas Royale provides tasteful luxury for an adults-only escape, and this is your chance to reserve an entire private section of this AAA Four Diamond Gourmet Inclusive® resort exclusively for you and your wedding guests. Enjoy your own private swimming pool and swim-up bar, stroll your own private white sand stretch of beach, and experience pampering by private butlers. Your Dream Wedding includes an array of events to celebrate with your guests and we will bring them right to your door so that you can cherish this special time spent with your loved ones. Make memories together from the first hello to the last goodbye at El Dorado Casitas Royale. It all begins with a welcome champagne cocktail upon arrival, a private wine & cheese celebration with your guests and dinner at the world class Italian restaurant, D'Italia. The next day, host your very own Mexican Beach Fiesta, complete with dinner and a mariachi band. These events and more will guarantee that this will be an event that you AND your guests will be talking about for many anniversaries to come. And when the big day arrives, we really pull out all the stops. The designer inspired Memorable Moments Signature Wedding Collection™ provides you with the style you've always dreamed of and the quality you deserve. You'll be pampered every step of the way by your on-site wedding team so that your day will be exactly as you imagined it. It may be impossible to top the feeling you had on your wedding day at El Dorado Casitas Royale, but we can surely carry that state of pure bliss into your honeymoon. Once you say "I Do", you will be invited to spend the remainder of your stay in either Mexico's first Overwater Bungalows or the One Bedroom Presidential Beachfront Villa at El Dorado Maroma, which sits on one of the best beaches in the world.


Need a Quote?
Cruise Destination Weddings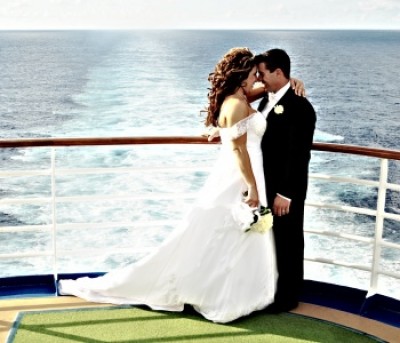 Cruises has everything a bridal couple would want or need for their ultimate wedding and honeymoon. Have dinner when you want to eat, not when the ship wants you to. Find more places to sun, swim, play and relax. With extraordinary space for passengers on board, you'll leave with fond memories of a cruise, not crowds. Sailing to one romantic island after another is just the icing on the cake. Destinations include Asia, the Caribbean, Mexico, the Panama Canal, South America, Australia, New Zealand, Hawaii and Tahiti. Let our wedding professionals find the best cruise vacation to fit your wedding and honeymoon needs.


Need a Quote?
Beaches Destination Weddings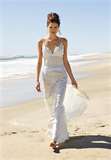 Getting married in paradise has a magic all its own, and it's even more wonderful when you share it with everyone you love. NJTravel.com and Beaches Caribbean Resorts offer a spectacular collection of weddings and vow renewals - including our incomparable free weddings. And we take care of every detail, so instead of thinking of your wedding day, you can focus on each other. Best of all, your honeymoon begins the moment you say, "I do." BONUS: Free Beautiful Beginnings Wedding with 6 nights in Concierge category or higher. Plus extra free amenities when booking multiple rooms.


Need a Quote?
Hawaii Destination Weddings
With some six island locations to choose from weddings in Hawaii are diverse with you and your fiancé able to marry in resort luxury, in an almost pre-historic volcanic mountain setting, or on a secluded beach surrounded by spectacular scenery. Plus, you can elect to wear traditional wedding attire, Polynesian outfits, or a sarong and have a religious or civil ceremony, providing the cleric is legally certified to conduct Hawaii weddings. Six gorgeous islands - Maui, Oahu, Big Island, Kauai, Molokai and Lanai - which are surrounded magnificent beaches and sparkling, blue ocean rich in marine life make Hawaii weddings truly spectacular. And for the more adventurous, imagine watching an active volcano with your loved one and discovering for yourselves why Hawaii is considered to be such a hot destination. Overall, weddings in Hawaii exude romance and allow you to be engulfed by the ebb and flow of love, and provide you and your guests – no matter their age – with many exciting activities, such snorkeling, surfing and exploration of the ancient volcanic mountains, making your marriage unforgettable for all who attend.


Need a Quote?
Mexico Destination Weddings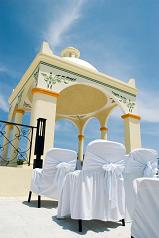 Miles of silky, white beach combined with amazing sunsets and a vast array of ceremony locations, such as on-the-water or surrounded by simply stunning gardens, make weddings in Mexico spectacular. Destination weddings in Mexico cater to all budgets and are diverse with beautiful resorts, stunning beaches and traditional Mexican fiestas. Undoubtedly the most popular destinations for a Mexico wedding are Riviera Maya, Cancun, Cabo San Lucas and Cozumel, which are all located within a short distance of each other, yet each exhibits a uniqueness that differentiates them from one another and draws couples to their shores. For example – the stunning Riviera Maya dates back to 2500 BC and exudes Mayan culture and mythology, while Cancun is acclaimed by many worldwide to have the most spectacular beaches in the world. No matter your chosen location to marry, attire for weddings in Mexico can be as lavish or as simple as you desire. You can elect to wear Mexican outfits that are culturally invigorating, don a tuxedo or soft, silky wedding gown, or go bare-foot in a divine light-weight beach dress. As you and your fiancé exchange wedding vows, the choice is entirely yours and you may dress as informal or formal as you like. Once the formalities are taken care of you can then enjoy your Mexico wedding surrounded by cultural tradition, up-beat Mexican music, and lush tropical gardens that create a dreamy ambience that is sure to be memorable.


Need a Quote?
Las Vegas Destination Weddings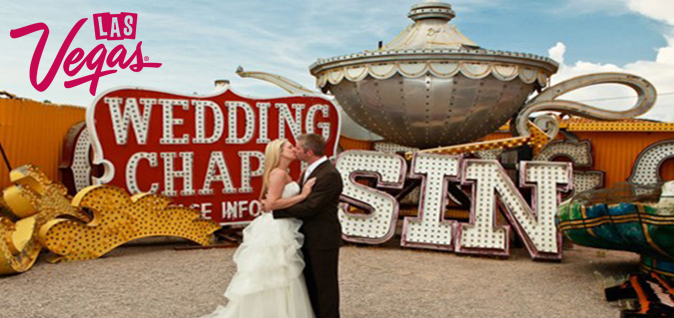 Tying the knot in Vegas? Find that perfect little wedding chapel and a tux or wedding dress too. People have been known to tie the knot in this town. Famous people. People who like to act like they're famous. And people who are just generally inspired by the whole Vegas-ness of the place. Vegas and weddings are the perfect match. And, following the recent appeals-court ruling lifting a ban on same-sex marriages, now every couple can be legally wed here – and in any number of ways. What can we say? We're suckers for romance, and we've got the Las Vegas wedding packages to prove it. Your ceremony in Vegas is only limited by your imagination.


Need a Quote?
US Destination Weddings

From intimate gatherings – bride, groom with a sprinkling of friends and family--to more grandiose affairs for you and your extended friends and families, a US Destination wedding provides a variety of settings that are quite literally inspirational. Many resorts have their own wedding coordinator to help you make your dream wedding special.


Need a Quote?
Please call for additional rates to other wedding destinations of your choice.
1-856-719-9370
Hours: Monday - Friday 10:00AM - 8:00PM EST
Saturday 10:00AM - 3:00PM EST
Sunday 11:00AM - 2:00PM EST
Need a Quote?