Home » Spa
Le Blanc Spa Resort, Cancun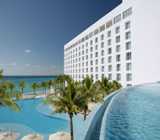 5 stars. ALL-INCLUSIVE. Le Blanc Spa Resort offers an experience of sophisticated style, lavish personal attention, contemporary and minimalist decoration that creates an exceptional exotic ambiance. Located in the heart of the hotel zone, this adults only resort offers 260 luxurious accommodations with Jacuzzis® and mesmerizing views. This All-Inclusive, also features four superb restaurants, fabulous bars/lounge, outdoor pools with Jacuzzis®, and a state of the art spa facility. Wedding services and golf package available.


Need a Quote?
Sandals Resorts & Spas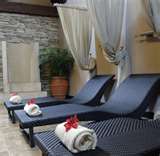 5 stars. Located throughout the Caribbean. Restore body and soul in our sublime Red Lane Spas. Red Lane® Spa is a sanctuary for mind, body and soul that reinterprets classic European spa rituals with a distinctive Caribbean flair. Spa treatments utilize botanical products and custom formulations, we promise you'll discover a sense of ease and calm found only in paradise.


Need a Quote?
Secrets Resorts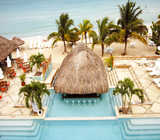 5 stars. Adults Only. All-inclusive. Located in Jamaica, Dominican Republic, Spain, Costa Rica & Mexico. The full-service Secrets Spa by Pevonia is a sanctuary for the senses, offering rejuvenating treatments and packages. We've redefined the all-inclusive experience with Unlimited-Luxury® so that world class amenities and unsurpassed personal service are yours as often as you desire. Embark on your secluded getaway in some of the most coveted locations in the world, and discover the unique sophistication found only at a Secrets resort.


Need a Quote?
The BodyHoliday, St. Lucia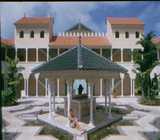 4 stars. All Inclusive. The BodyHoliday at LeSPORT is an upscale all-inclusive beachfront resort combining all the pleasures of an active beach vacation, with the care designed to revitalize and relax both body and mind. Unique amongst all-inclusive resorts because it includes a personal program of treatments that is restorative and rejuvenating at no additional cost.


Need a Quote?
Tucson, Arizona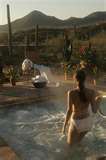 Tucson sits in a valley, surrounded by four mountain ranges that dominate the landscape. The Santa Catalina Mountains' cool air is a refreshing respite from the Arizona warmth, and its 150 miles of scenic hiking trails take you from cactus-lined passes to pine forests and lakes high above. This mountain range's Sabino Canyon is quite popular, where you can swim in clear pools and walk where ancient irrigation dams flowed and mammoths roamed. Catalina State Park affords some of the best views of the canyons and peaks, and bring you up close to a multitude of birds and animal species.


Need a Quote?
Wellness Spas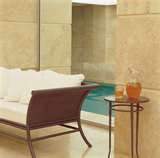 Wellness spas provide peaceful rejuvenation for the body, mind and soul. Come to tap into your potential, raise your aspirations and live each day with greater vitality and satisfaction. Some spas have medical staff that will use the latest technology and information to help you explore your choices and unlock the doors to your well-being. There are several located throughout the world, including the United States.


Need a Quote?
Zoetry Resorts

5 stars. Located in Mexico, Jamaica & Dominican Republic. Unplug from daily life and envelop yourself in the tranquility of Zoëtry Wellness & Spa Resorts. Unrivaled luxury and holistic wellness combine with the limitless means of Endless Privileges® to offer an experience of attentive bliss known as The Art of Life®. Delight in the touches of infinite bliss with daily in-suite sparkling wine, 24-hour gourmet dining, complimentary worldwide calling, laundry services, specialty experiences, and so much more, all included with your stay. Check in or out at any time, and tune into your inner self.


Need a Quote?
Please call for additional rates to other hotels and destinations of your choice.
1-856-719-9370
Hours: Monday - Friday 10:00AM - 8:00PM EST
Saturday 10:00AM - 3:00PM EST
Sunday 11:00AM - 2:00PM EST
Need a Quote?