Home » Singles
Breathless Resorts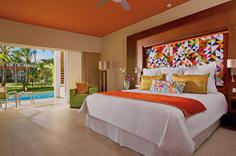 5 stars. Breathless Resorts & Spas provide a new kind of all-adult experience for sophisticated singles, couples and friends. Luxe, modernist and chic, Breathless resorts feature pristine beaches, trend-setting restaurants and lounges, and vibrant nightlife. Meet new people from around the world...and reconnect with those who mean the world to you. Experience the many pleasures of Unlimited-Luxury®. Steal away to a beachfront paradise where nearly every amenity is included!


Need a Quote?
Club Med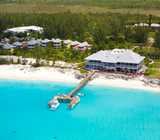 Join singles from all over. Vacation at the following all-inclusive Club Med properties designed especially for adults: Turkoise or Cancun. Club Med attracts the active adult looking to have a unique experience. Activities are planned throughout the day, and travelers can get involved in something every hour, from soccer and volleyball tournaments to windsurfing.


Need a Quote?
Contiki Tours
Creating worldwide vacations for 18 to 35 year olds. No single supplement. You can expect the tour of a lifetime, a Contiki team dedicated to satisfying your expectations no matter how varied they may be, Contiki team members who are professional, friendly, knowledgeable, and fun to be with, a clean and comfortable environment with sufficient good food and drink, whether it be in a Hotel, Stopover or Campsite and an environment where your personal safety and security is never compromised.


Need a Quote?
Cruises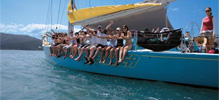 For any single person who is hesitating about cruising -- don't hesitate. Go. Cruising is the best way for a single person to travel. And it works whether you are a man or woman, young or old, interested in big ships or small ships, adventure cruises or luxury cruises. On a cruise, you never have to eat alone unless you want to, and you can walk up and talk to somebody at the railing or at the bar without feeling awkward about it. Almost always there are other singles on board, and even if not, most people are so open and outgoing that you quickly feel at home. You can go on a cruise as a single in several ways: you can go totally alone; you can go with one other person or several friends; or you can go with a tour group in a cruise package specifically marketed for singles. If you have trouble finding a friend to share a cabin, some websites and some cruise lines will match people. Some cruise lines have singles-only cruises; Windjammer Barefoot Cruises are noted for theirs (all ages come to these). And some cruise companies have cruises focussed on singles with special activities for the singles, but with others on board also.


Need a Quote?
Hedonism II, Jamaica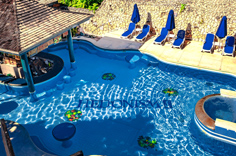 In this lush garden of playful passion, pleasure comes in many forms. Choose one, or two, or more. You can lose yourself in this tropical paradise, or find yourself. Stay up all night dancing to the throbbing beat of reggae. Sleep until noon. Start breakfast with a Planter's Punch. Eat what and when you want. Swim and sunbathe au natural. After a week at Hedonism II, you'll view the world from a slightly different angle. You'll be tanned and relaxed. And at times you'll find yourself smiling for no reason whatsoever. Because there is no place on earth quite like Hedonism II.


Need a Quote?
Las Vegas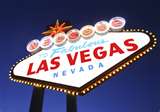 What happens in Vegas, stays in Vegas. Get Lucky in Las Vegas! The city bills itself as The Entertainment Capital of the World, and is famous for its mega casino–hotels and associated activities. Do a little Dancing, Gambling, Shopping, Dining, Drinking, Sight Seeing and Showing. Something for every type of single person. Be single, no more.


Need a Quote?
New Orleans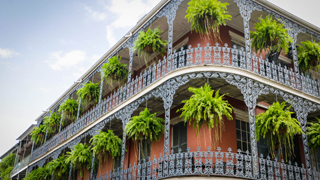 New Orleans is one of the world's most fascinating cities – it's home to a truly unique melting pot of culture, food and music. New Orleans is also famous for its cuisine, music (particularly as the birthplace of jazz), and its annual celebrations and festivals, most notably Mardi Gras. Come down and experience New Orleans, one of America's most culturally and historically-rich destinations.


Need a Quote?
South Beach, Florida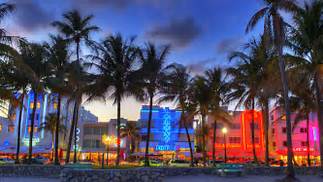 Enjoy Single night life in the heart of the historic Art Deco District of South Beach. Beautiful weather, beautiful places and beautiful people. When looking for world-class dining, spectacular beaches, the hottest club scene in America, or to just spend a quiet day meandering through chic boutiques, unique shops and then later to pamper your body, look no further.


Need a Quote?
Temptation Resort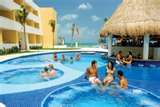 4 stars. Located in Cancun. Experience up close and personal, the unique, one-of-a-kind "Playground for Grown-Ups", 21 plus. Brace yourself for a whole new level of electrifying, adult vacationing! While playing at the adult-centric, superior all-inclusive, topless-optional resort, you will enjoy a sense of freedom and empowerment you never knew existed, and not to mention an insanely sexy amount of fun. Karim Rashid, the creator of "sensual minimalism", concept inspired by the human body, has redefined Cancuns skyline with a spectacular, seven story, 428 room superstructure full of sensual curves and bright colors, stimulating you with a sensual vibe throughout the entire property. You will find yourself being seduced by all that the unique, signature playgrounds have to offer. Try something new, something you have never experienced before, go topless! You wont have to worry about poorly fitting bathing suit tops and funny tan lines ever again when living your topless-optional dream, at the most provocative open-minded beach in the Caribbean. Throughout the day feel the electrical currents pulsate through your body at the electrifying "Sexy Pool" or join them at "Bash", a high-energy hotspot with riveting, nightly entertainment or if you prefer to embrace the game of seduction with your couple, the signature, aphrodisiac restaurant, "SHE", is the playground for you. Dare To Be Tempted


Need a Quote?
Please call for additional rates to other hotels and destinations of your choice.
1-856-719-9370
Hours: Monday - Friday 10:00AM - 8:00PM EST
Saturday 10:00AM - 3:00PM EST
Sunday 11:00AM - 2:00PM EST
Need a Quote?