Home » Cruises
The LOVE Boat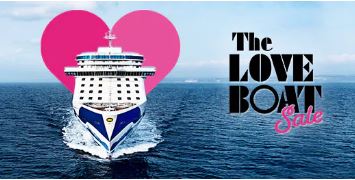 Welcome Aboard to Princess Cruise Lines. From relaxing pursuits and enriching activities to world-class entertainment and gourmet cuisine, when you step aboard, you are setting a course for a world of wonderful new discoveries. It begins in a little village. Or a big city. Or a tropical island. Our chefs travel from their homes to our ships, bringing family recipes and enthusiasm along with them. They create dishes served by crew members who love to tell stories of their own, about where they're from and where they've been, and hear your stories too. Because food brings people together, especially here.


Need a Quote?
Alaskan Cruises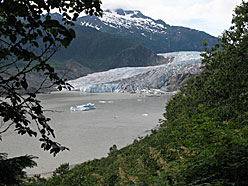 An Alaskan cruise vacation is the stuff of legend: history steeped in explorers, a pioneer spirit that still prevails, and a rich native culture. Few things beat the experience of a luxury cruise to Alaska: gliding up to spectacular Glacier Bay and witnessing a calving, seeing the thrashing of hundreds of salmon heading upstream, sighting eagles and breaching whales, walking historic streets of frontier towns, and learning a bit about native American culture.


Need a Quote?
Caribbean Cruises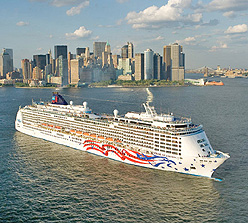 The Caribbean is fantastic for relaxation, fun in the sun or just about any activity you can think of. Explore pristine white sands beaches, warm sparkling seas and colorful cultures on a Caribbean cruise. It's everything a tropical paradise should be: Turquoise waters teeming with colorful fish, lush jungles, exotic animals and amazing natural wonders. The locals are friendly, the shops bustling and the legends fascinating.


Need a Quote?
Culinary Cruises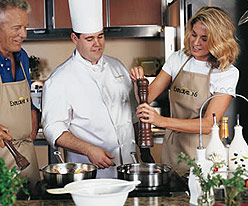 So you love to travel – and you love to cook. Imagine taking a cooking class by gourmet chefs or visiting wineries with experts while cruising Caribbean islands, the rivers of France or the coast of California. That's what culinary and wine cruises are all about. Most cruisers will admit that one of their favorite parts of a cruise vacation is the food, glorious food. For serious gourmands, though, culinary cravings surpass the midnight buffet – they'd rather pick up new epicurean skills than pile on the refills. Eager to please palates, the cruise industry has responded of late with a series of culinary-themed cruises.


Need a Quote?
Disney Cruises

When you set sail with Disney, you can be sure an unforgettable vacation is always on the horizon. Overflowing with imaginative fun for the kids, unique recreational offerings for adults and thrilling entertainment for the entire family, every Disney ship in the fleet provides fun for one and all, so that no one ever has to compromise.


Need a Quote?
European Cruises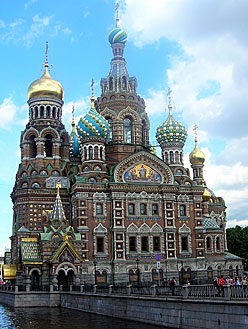 As European cruises grow in popularity, so do the opportunities to combine a Mediterranean or Northern Europe cruise itinerary with a tour program exploring some of Europe's inland highlights. A number of cruise lines have partnered with companies specializing in land-based programs in Europe to offer travelers the best of both worlds with a Europe CruiseTour. Both Azamara Cruises, Princess Cruises, Royal Caribbean and Celebrity Cruises offer such tours. The challenges of independent European travel are also diffused on a CruiseTour, where all the necessary arrangements are secured and prepaid, and luggage is taken care of. There's also value in traveling as part of a group with prepaid arrangements, given the high cost of independent travel in Europe.


Need a Quote?
Family Cruises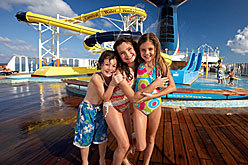 As family cruises have evolved, so have family cruise deals. Nothing compares to the ease and value of a family cruise vacation. One price covers your meals, exciting shipboard activities and entertainment. On this vacation, you'll experience stress-free days without cell phones, traffic jams, valet parking or rushed lunch hours. Best of all, you will visit several destinations without having to pack and unpack. Onboard, kids can participate in many activities and land tours can be tacked on either before or after the cruise portion. A cruise ship is one of the safest environments for families, and parents can let their kids off on their own with utmost confidence.


Need a Quote?
Nickelodeon Cruises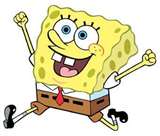 A Nickelodeon All Access Cruise is a once-in-a-lifetime vacation where families will have the SLIME of their lives. Nickelodeon will take over the entire ship with imaginative surprises around every corner. There are special sailings throughout the year. If you still can't get enough of Nickelodeon, then visit our Family Vacations page for the Nickelodeon Resort in FL.


Need a Quote?
River Cruises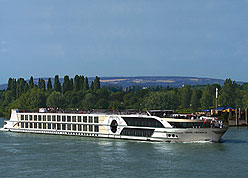 River cruising has come of age. There are over 725 river cruise ships worldwide -- over 200 in Europe alone! There are new luxury river cruises on the Amazon, the Mekong and Iriwaddy rivers in SE Asia, the Yangtze, the Nile and others. River cruise lines offer a very different experience from ocean-going cruises, and as much diversity in choice. In addition to the ever-popular Rhine and Danube Rivers, there are river cruises on the Moselle, Rhone and Saone Rivers in France, the Duoro River in Portugal, and river cruising in Russia. Generally you can expect river cruise prices to range from $250 - $600 per person per day, depending on cruise line and stateroom category.


Need a Quote?
Please call for additional rates to other hotels and destinations of your choice.
1-856-719-9370
Hours: Monday - Friday 10:00AM - 8:00PM EST
Saturday 10:00AM - 3:00PM EST
Sunday 11:00AM - 2:00PM EST
Need a Quote?