Home » Travel Products
Handee Helper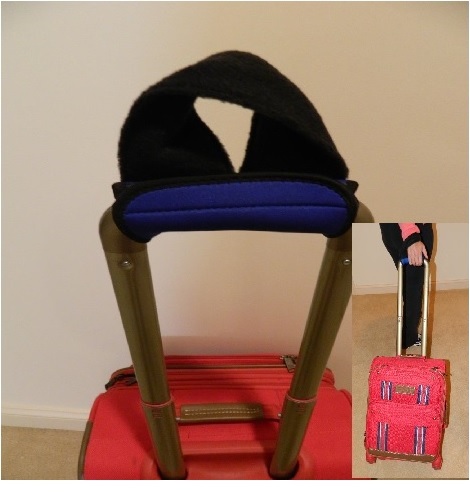 New! Do you have tired hands after clutching your luggage handle, grocery bag or even carrying a beach chair?
This is made for someone who suffers from Arthritis or Tendinitis in the hands. This will help ease the tension and stress on your fingers when you pull your luggage or pickup bags. With Handee Helper, you will only need to lightly grab the handle on your luggage/bag. It will also make it easy to spot and tow your luggage or bags. The Handee Helper is made from durable Neoprene and fleece fabrics and features a unique design with a soft wrist strap and Velcro closure that makes it easy to tow any small or large bag by easing the tension on your fingers and protecting your skin from chaffing.


Buy Online

Wheels for a Beach Chair/Lawn Chair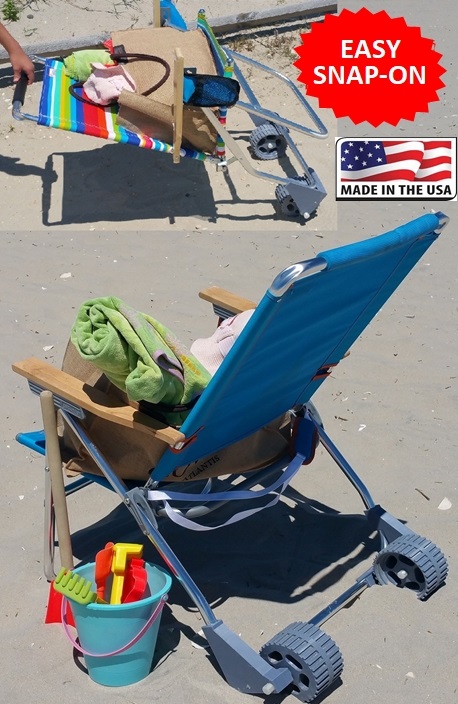 Available NOW! Finally, attachable Wheels for a Beach chair or a lawn chair! Why carry a heavy beach chair when you can pull it? Why lug a massive beach cart, when you can use your chair?
Open the seat slightly and place your beach bag in it and just pull it along...no need to carry that either.
These wheels attach to your own chair, no need to buy an expensive custom chair and have the wheels permanently attached. This will work with your existing chair.
Perfect for the beach, a picnic, a concert and even for your upcoming NJTravel.com vacation. Works on RIO brand beach chair models.
Some assembly required. Handee Helper works on select chair models.


Buy Online
Any questions, please contact our Customer Service department.
(856) 719-9370
Hours: Monday - Friday 10:00AM - 8:00PM EST
Saturday 10:00AM - 2:00PM EST
Sunday 11:00AM - 2:00PM EST
Email Customer Service